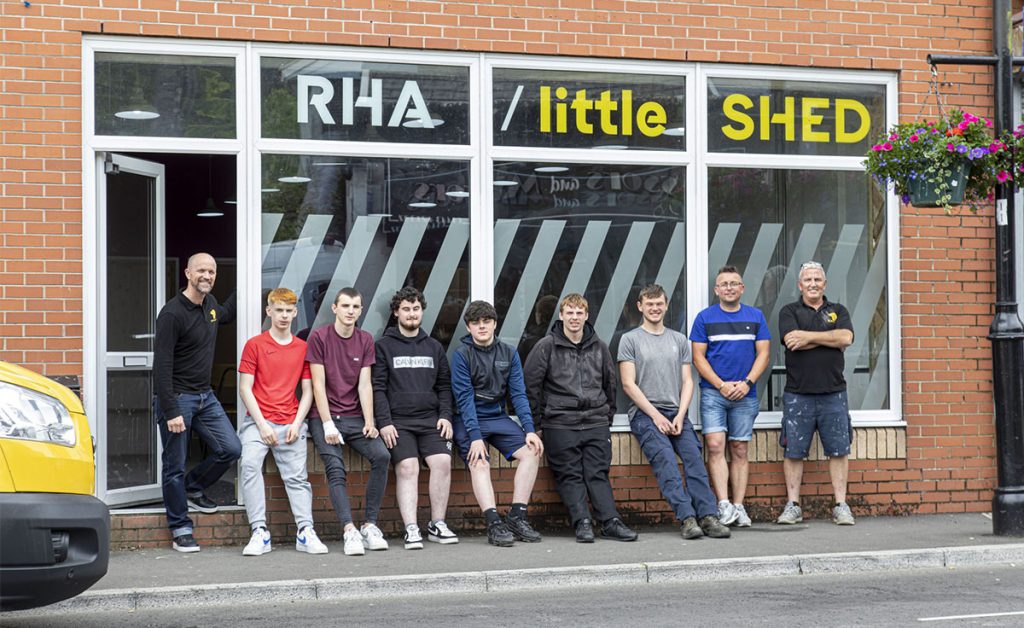 RHA have turned their old office space in to a modern multiuse community hub called The Little Shed.
In August 2019 RHA joined forces with the Black Sheep youth project (part of ARC Training Company) to refurbish the space on Dunraven Street in Tonypandy and will proudly unvail the new community hub in September 2022!
The Black Sheep project supports young people to learn skills for work in construction. They've put their learning to good use in the Little Shed though renovation and creating a beautiful wooden feature wall as well as talking with designers on how the space should look. Thirty young people from Maes Gwyn and Ferndale Community School have worked on the Little Shed and these amazing young people have all completed Level 1 in Health and Safety in construction, Level 1 in Asbestos Awareness and Level 2 in Manual Handling.
The Little Shed is home to the RHA food parcel project Grub Hub, community fridge project, host to Repair Cafe Wales, Digital Fridays and their health and wellbeing programme – Be Active RCT.
Local contractors and suppliers kindly supported the venture through the Community Benefits programme ('Giving Back') and RHA would like to thank:
Ministry of Furniture, Vision Products, Property Building Maintenance Wales Ltd, Flair Electrical Engineering Ltd, Bright Collie, Greenstream Flooring, and IVC Flooring.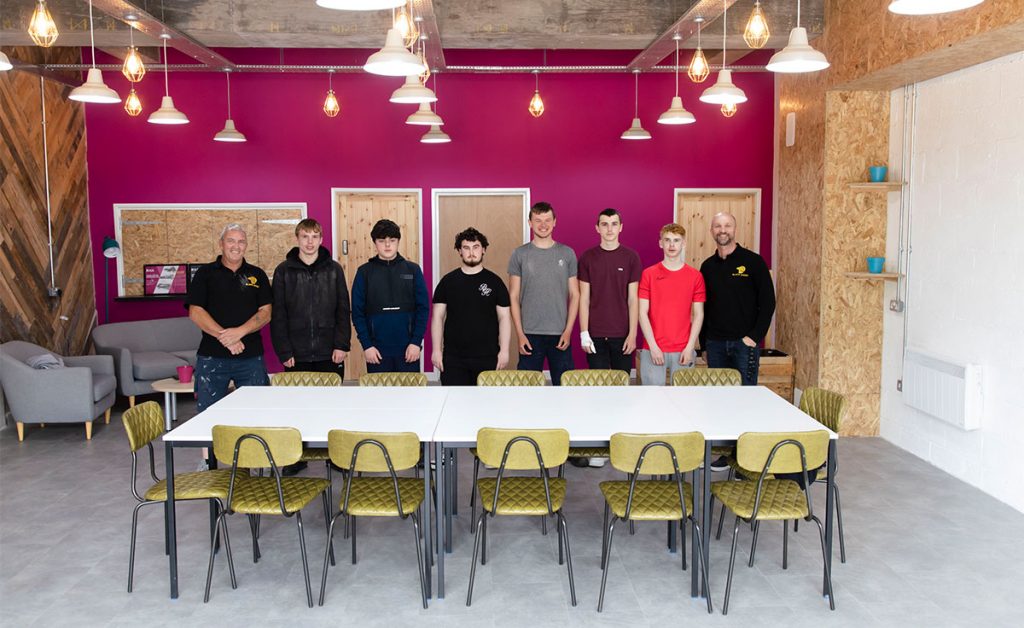 If you would like to find out more about activities at The Little Shed or using the space then please get in touch:
Call the Get Involved team on 01443 424200