Our in-house team of qualified graphic designers create inspiring graphics, signage and large format printing for our clients across all sectors.
We design graphic wall wraps and signage to compliment our interior schemes and hoardings for the construction industry.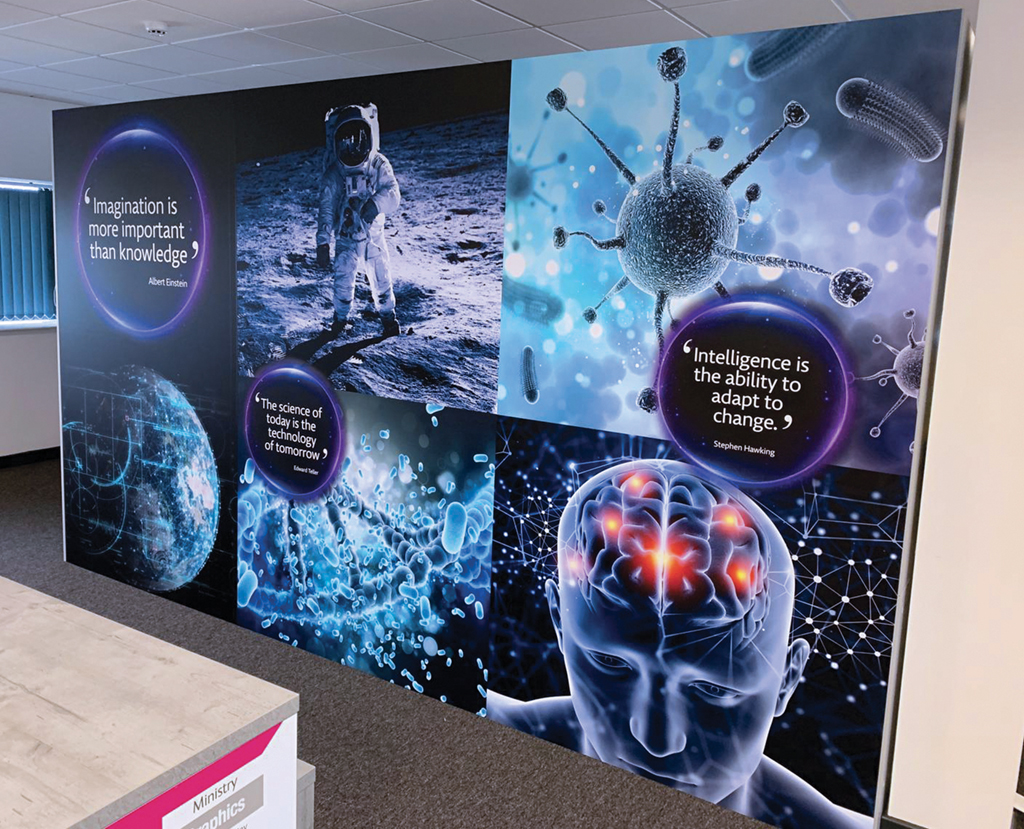 Educational wall art can transform a classroom, corridor, dining space, reception or atrium into inspiring environments where people love to work, learn and discover!
Hoardings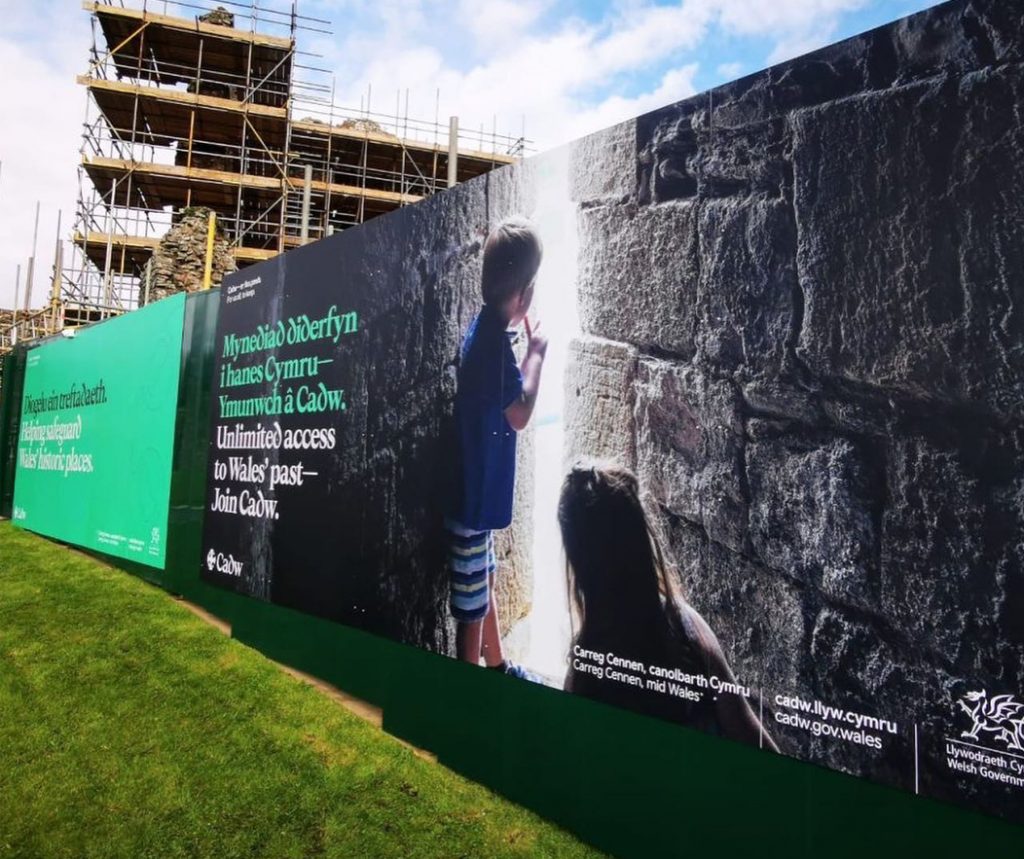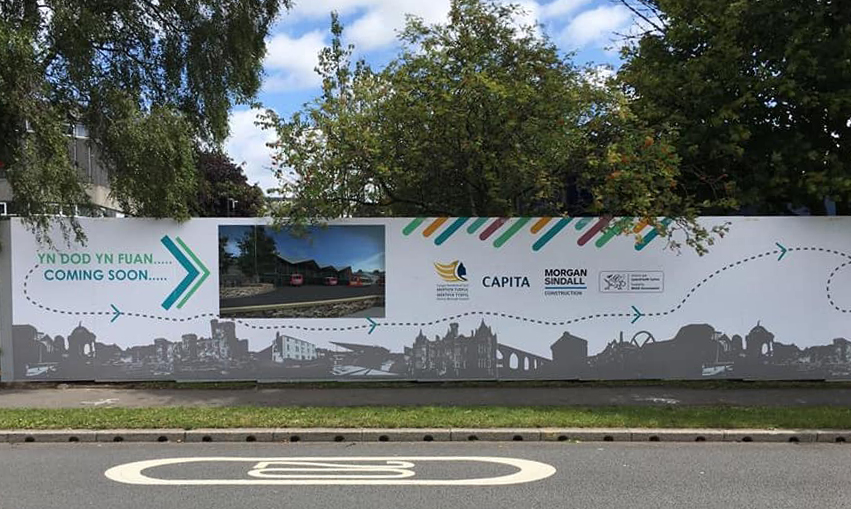 Our print production facility has both flat bed and roll media printers allowing us to print directly onto any flat surface up to 38mm thick such as furniture, ceiling tiles and acrylic screens.
We create bespoke graphics and signage for all requirements including sports pitch hoardings, shop signage, health and safety graphics and banners.
Contact us to discuss any graphics or branding projects. Our team would love to help.