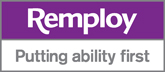 Ministry of Furniture have been appointed by Remploy Limited to act as official advisers for product concerns relating to any Remploy Furniture items.
Ministry are authorised by Remploy Limited to examine, inspect and recommend any corrective actions needed to resolve concerns relating to all furniture products purchased from Remploy Furniture up to and before its closure in 2013.
We have access to all Remploy Furniture's back catalogue of products and spares, and will play an important role on your behalf in arbitrating to resolve any dispute that may have arisen, ensuring your product warranty is protected.
Just call our team on 01639 812 382 or email us at remploy@ministryoffurniture.com, our advice is free and without obligation.