Ministry of Furniture is dedicated to supporting the circular economy and is one of the leading businesses in embracing remanufacturing in Wales. Embracing sustainable procurement can lead to outstanding solutions, reduce waste to landfill and ultimately have significant impact. We strive to work with suppliers who are entirely focused on their impact and responsibility to the environment.
With the ever increasing squeeze on budgets, Schools, Colleges and the public sector all over the UK are looking to make better use of existing materials. Ministry of Furniture have introduced a new service allowing us to take existing legacy furniture stock and turn it into something brand new and amazing!
Remanufacture & Repurpose
We provide a range of re-manufactured and up-cycled products
Desking
Table tops
Benching
Lockers
Seating
Storage
Floor tiles
Ceiling tiles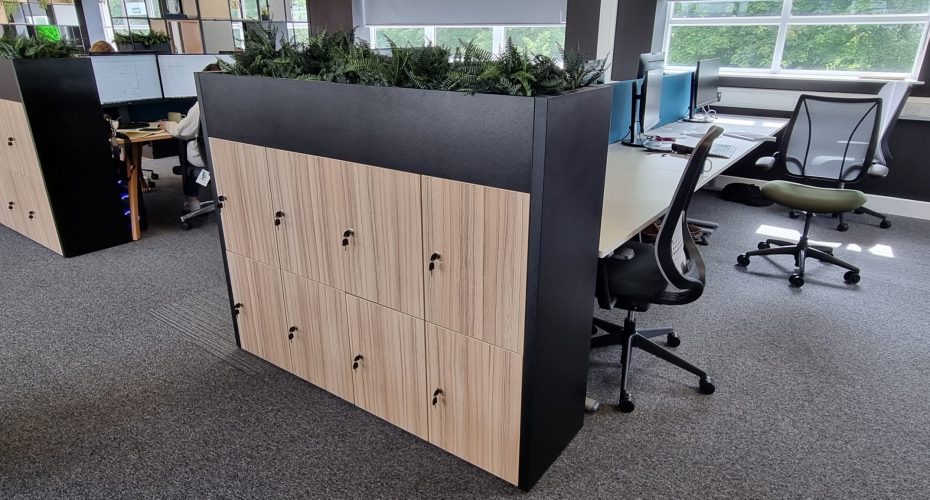 Eco efficient project - Welsh Local Government offices
We were appointed to design, specify and project manage the fit out, supply of furniture and graphics for all areas working closely with our client teams and Merthyr Tydfil Institute for the Blind.
The formal meeting rooms feature Moka Felt meeting chairs which are made from recycled PET plastic bottles.
Desking, lockers and planters were made from legacy furniture stock within WLGA and WCVA's current assets with new soft seating and collaborative furniture areas complimenting the overall design.
New furniture ranges were specified from Nomique who support MTIB as their primary supplier of soft seating frames. Responsible procurement and supporting the circular economy were highly important to all organisations involved in this project. 
Carpet was supplied by Green Stream Flooring who are also a business with social aims.