Manufacturers, suppliers and installers of 'Vector' fitted furniture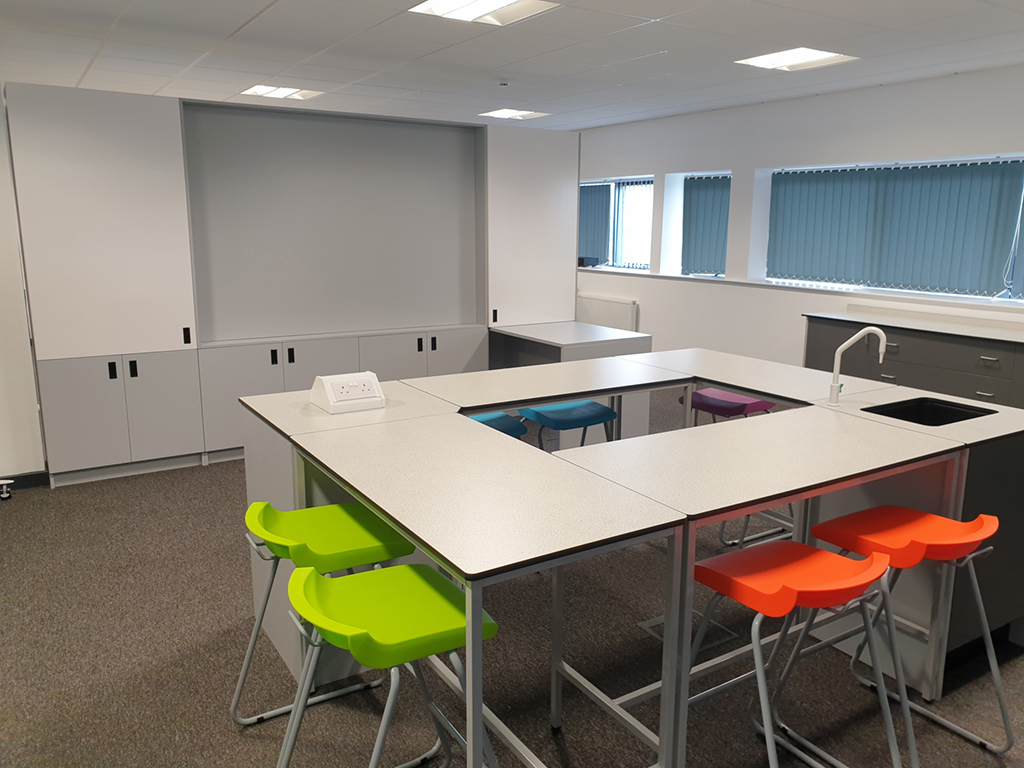 Our new range of fitted future has been designed predominantly to meet Design Building Bulletins for secondary schools' science and technology classrooms, teaching walls and storage walls. All products are manufactured using our CNC machinery in our factory in the Swansea Valley and fitted by our highly skilled team, keeping skills and investment in the Welsh economy in the process.
Fitted furniture was a specialty of our predecessor, the old Remploy Furniture, formed by the UK Government in 1944 to employ disabled workers. Its UK-wide network of factories started to close in 2007 but some facilities lasted much longer. Our company acquired the Port Talbot-based unit in 2014.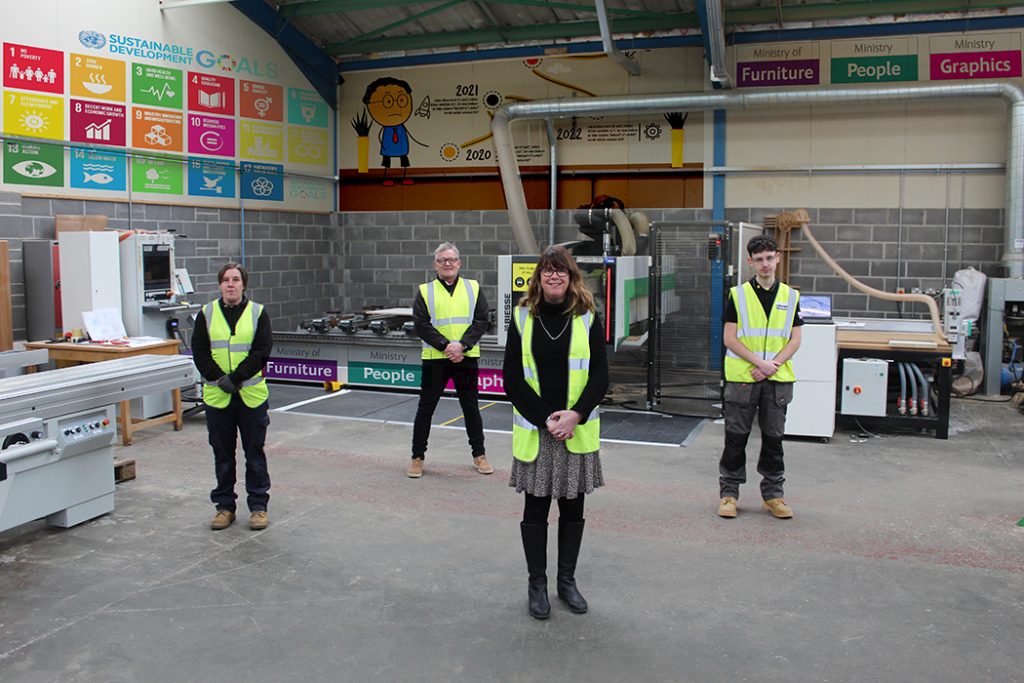 We have been very happy to retain the ethos of an inclusive employer with social aims and we continue to support disabled and disadvantaged individuals into the workplace. Furniture wise, our focus has been more on loose furniture and associated graphics, wall art and signage – until now.
We have invested in new software, technology and a training programme for staff to ensure we can seamlessly move back to manufacturing and installing fitted furniture in addition to graphics, signage and contract furniture. To achieve this, we have strengthened our Revit software capabilities and rolled out a comprehensive training plan for employees to further enhance our BIM Level 2 capabilities.
We are positive that the extension of our offering into fitted furniture will complement our existing offering, designed to support the construction industry from concept to completion. Our offering now includes recruitment, external signage, site hoardings, vehicle wraps, fitted furniture, loose furniture, wall art and signage. As a framework supplier for The National Procurement Service (NPS) for Wales, Ministry can offer its suite of services to all public sector bodies.
---
Graham Hirst, our Group CEO, said: "We are delighted in the way the business has successfully made this important addition to its offering with confidence given that this was something our legacy business, Remploy, was renowned for.

"Especially in the context of the large and important investment the Welsh Government is making in education, adding fitted furniture to our offering means we can now truly work alongside construction companies – literary from concept to completion. We also look forward to being able to showcase our work in a new showroom we hope to open in March."
---