Our team of furniture experts have hundreds of years combined experience and are happy to share our knowledge and insight with our clients. We have worked on many workplace and education projects ensuring the spaces we create exceed expectations and stand the test of time.
Our independence allows us to access furniture brands from across the UK and worldwide to specify the perfect solution for our projects. Our manufacturing capabilities means that if we can also develop bespoke solutions for our clients which are designed, manufactured, delivered and installed by the Ministry team.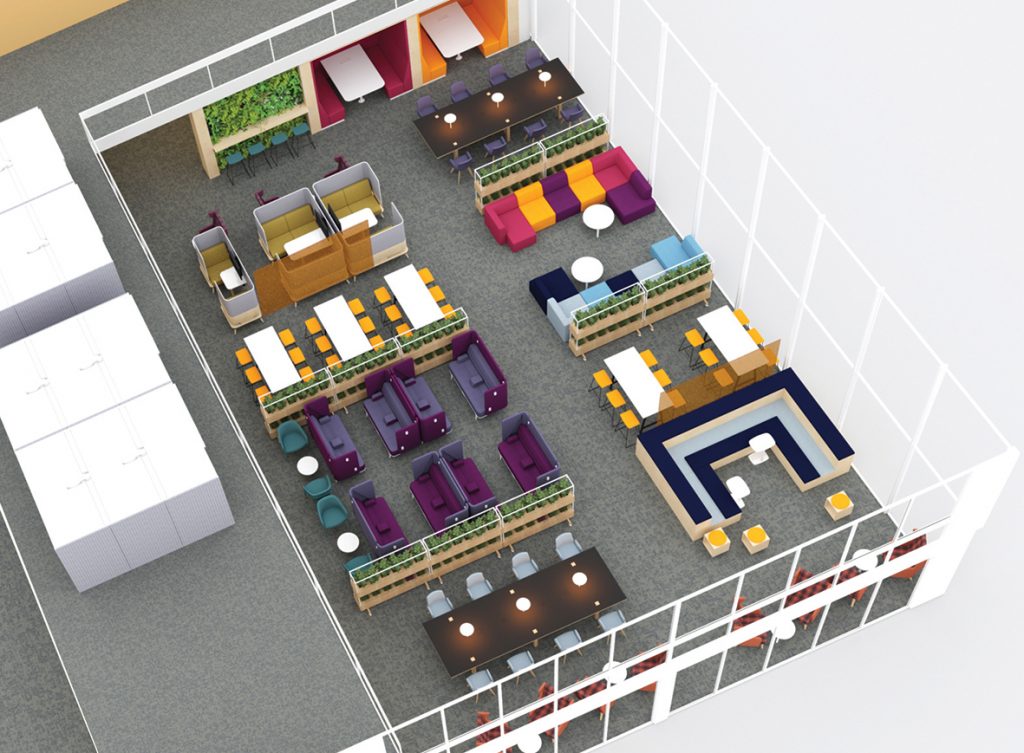 Our design team are experts in interior and product design with a passion for creating insprirational and exciting schemes for working, learning and leisure environments. Literate in the latest design software – Revit, AutoCAD, 3DS Max, Enscape and Adobe Creative Suite, offering a full design concept package in a variety of presentation formats.
We can provide:
User group consultations
Audit of legacy furniture and production of asset register
Full product specifications
Budget control and costings
BIM modelling
Fixed and loose furniture schedules
2D or 3D space planning
Rendered visualisations and walk-throughs
Sample furniture demonstration
Showroom for hosting project meetings
Interior design advice including finish selection and mood boards
Contact our friendly team if you would like to engage with us or perhaps discuss your project over a cup of coffee and a biscuit. We are confident you wont be disappointed.