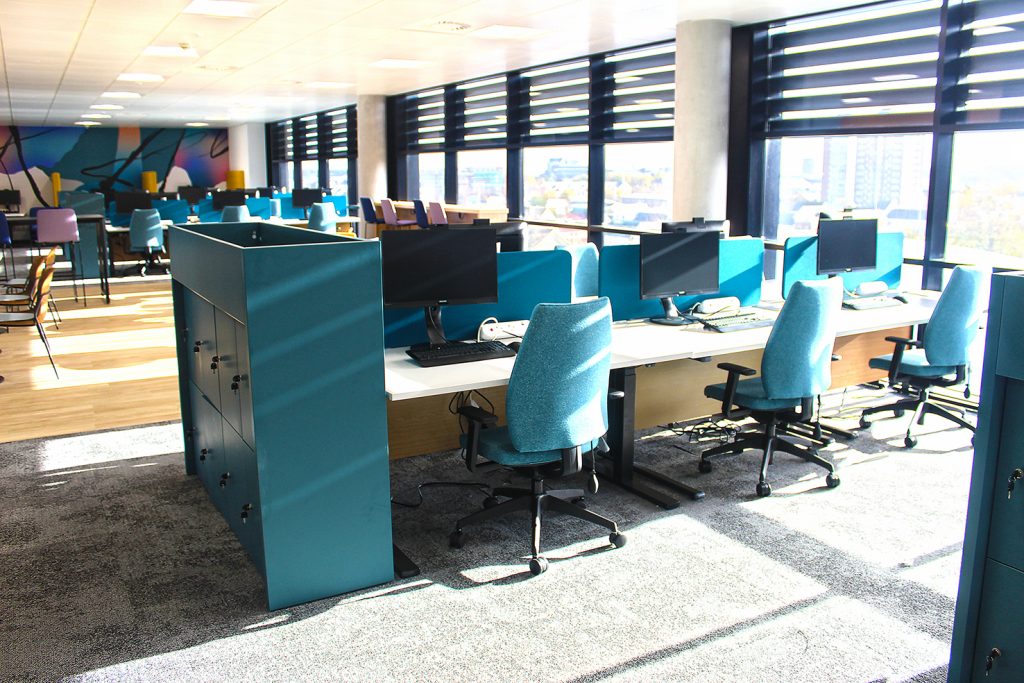 As firms of all sizes seek to measure and reduce their carbon footprint, we believe companies can do much more to improve their environmental footprint by embracing the principles of the circular economy when refitting and reimagining their workplaces to 'design out' waste as much as possible.
We urge companies to plan further ahead and think outside the box when redesigning their workplaces – as many have post-COVID embracing hybrid and collaborative working models.
One suggestion is to consider remanufacturing and upcycling existing furniture, something that epitomises the principles of a circular economy. For example, old desks can be repurposed as cupboards and storage units or as partitions or bespoke features. As well as often saving money and reducing a company's carbon footprint, such features can also preserve aspects of a company's heritage and history.
The idea of the circular economy is based around embracing an alternative to the standard, linear economy of make, use and dispose. Instead, it aims to keep resources in use for as long as possible and recover or recycle the materials at the end of their life. It has become an increasingly prominent issue over the past few years, with the government now looking at new legislation to bring it into law.
In addition, and in keeping with the ethos of more flexible working arrangements, we suggest ensuring a workplace is adaptable to future changes of use without wasting materials. Spaces should be designed with easy deconstruction in mind to maximise reusability and repurposing of use in the future.
We can also help clients 'design out' waste wherever possible by embracing smart design, using new technologies, local supply chains and, where possible, off-site prefabrication. We can advise on using materials that are reused, reclaimed, or refurbished – often from the existing premises.
To maximise the potential of all of these techniques, we believe companies need to involve their partner on supplying furniture as early as possible. For example, we will conduct an audit of all existing furniture to establish what can be reused, repurposed and upcycled – and what new furniture is required.
We are the only manufacturer (and remanufacturer) of fitted furniture in Wales, meaning that our proximity to clients also enhances the green credentials of such projects by reducing associated transport and fuel costs. Every project is designed, manufactured (or remanufactured) and installed by local people working from our premises in South Wales.
Graham Hirst, our Managing Director, said:
"Circularity should always be central to the whole lifespan of an office: in how it is designed, built, used – and reimagined and redesigned in the future. Working in this way, the emphasis should be on looking to design out waste in every possible way and at every stage. The lifecycle of materials must be calculated into every decision from the start.

"Working in this way can be incredibly exciting. Here at Ministry, we love to consider what can be reused: upcycled and remanufactured. Not only can this save money and reduce a company's carbon footprint, it can also provide an opportunity to preserve elements of a company's heritage in a way that can form a strong link to the past."