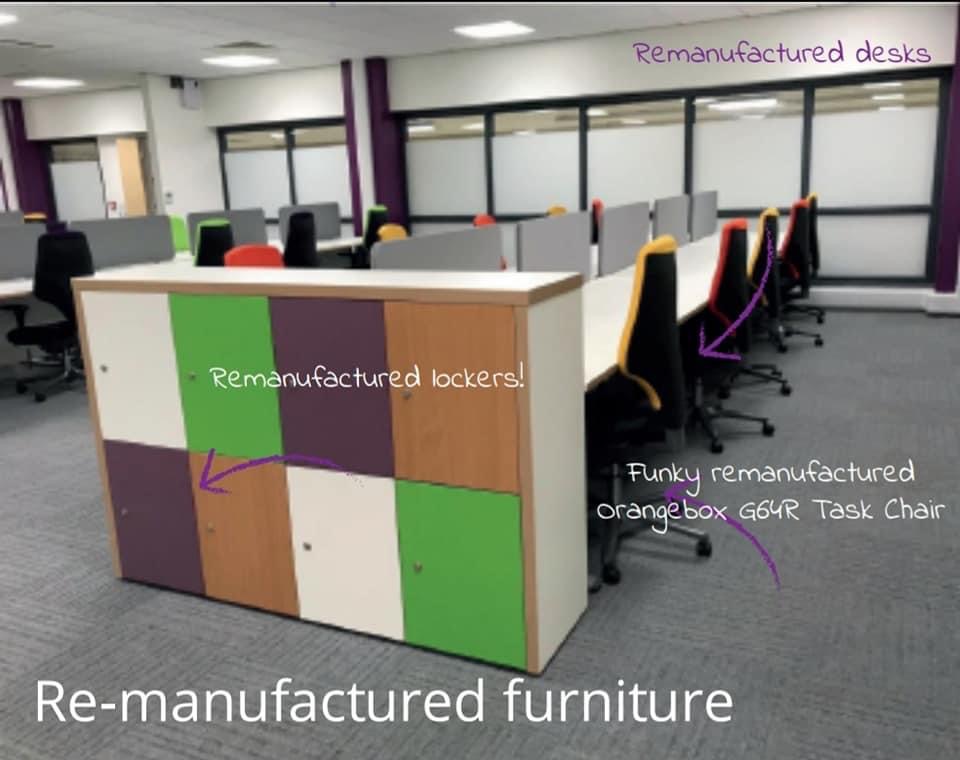 As a business with social aims it's important to us to support the local community, economy and environment.
Embracing sustainable procurement can lead to outstanding solutions, reducing the amount of waste to landfill, and ultimately have significant impact.
With budgets decreasing, clients all over the UK are looking to make better use of existing materials. Ministry of Furniture are experts at removing existing legacy furniture and turning it into something brand new and amazing!
Environmental and sustainability commitment
We strive to work with suppliers who are entirely focused on their impact and responsibility to the environment. We work with our suppliers to keep packaging to a minimum and aim to recycle as much of it as possible. We support clients on disposal of old furniture through sustainable and ethical channels if it cannot be remanufactured.
We work closely with Green Stream who provide recycled flooring and Paint 360 who supply sustainable paint.
Remanufacturing Case Study
City and County of Swansea Council (CCoS) implemented an agile working programme that migrated 1,400 employees based in the Swansea Civic Centre from traditional individual offices and desk allocation to a flexible working environment.
As part of the Well-being of Future Generations (Wales) Act 2015 (WFGA) and corporate social responsibility as a local authority, CCoS explored innovative ways to re-use and refurbish their existing furniture to create a new working environment. To achieve this CCoS adopted a novel approach to procuring furnishings and flooring. Tender specifications outlined ambitious requirements for existing furniture and flooring to be re-used, refurbished and incorporated into the new layout.
CCoS have proven how embedding sustainable procurement in their office refurbishment can be embraced by staff members, providing inspiration for replication in the future.
Across all three phases Ministry of Furniture worked with CCoS to reuse or remanufacture a total of 486 items of furniture. This includes:
199 desks
214 office chairs
41 storage units
2 tables
3 meeting pods
25 other items
Re-using and remanufacturing the above items diverted approximately 7.8 tonnes from landfill. This also achieved a total C02e saving of 29.1 tonnes.
Click here to read the Wrap Cymru case study of this project.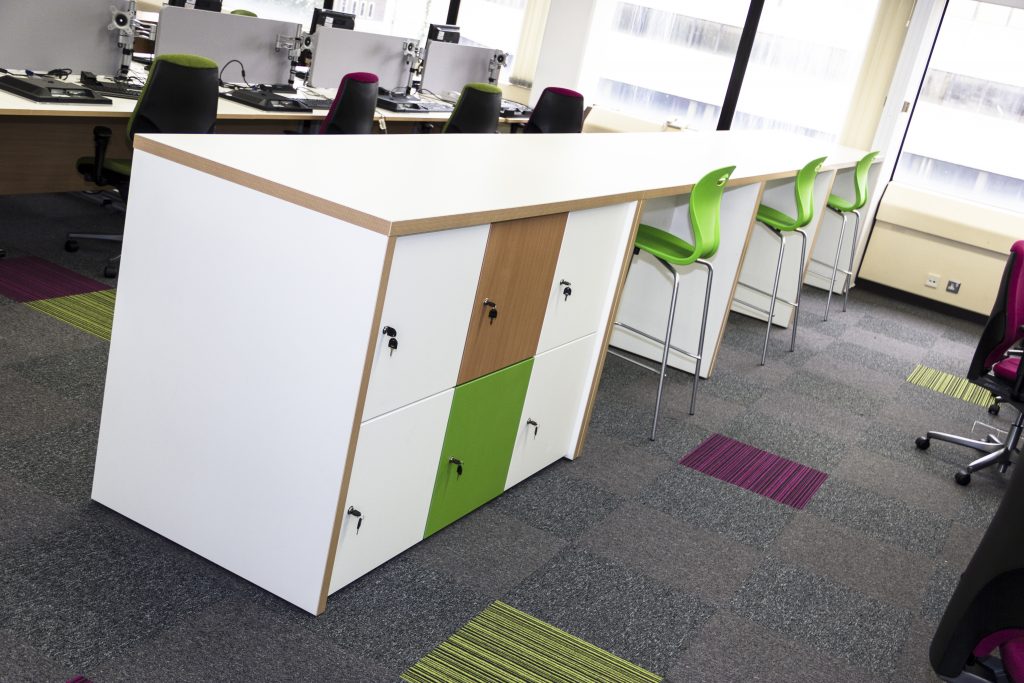 As many organisations plan a 'blended' future of working from home and the office, the footprint of workspaces may decrease resulting in potential redundant furniture. We can recycle most of the items of furniture featured in our catalogue. We are also able to remanufacture existing traditional furniture products into new home office ranges at our factory in Ystalafara using our CNC and edge banding tools and capabilities.
The cost of recycling furniture almost equals the cost to send it to landfill. Although the process of recycling is very labour intensive, landfill costs are increasing and our duty to look after our environment is increasing. Organisations are being put under increased pressure to responsibly dispose of their unwanted items. It's rare a new project can be fulfilled from 100% recycled legacy furniture. But if, for example, we can make use of 20% of the legacy stock by remanufacturing it into something new, we've reduced the carbon footprint by at least 20%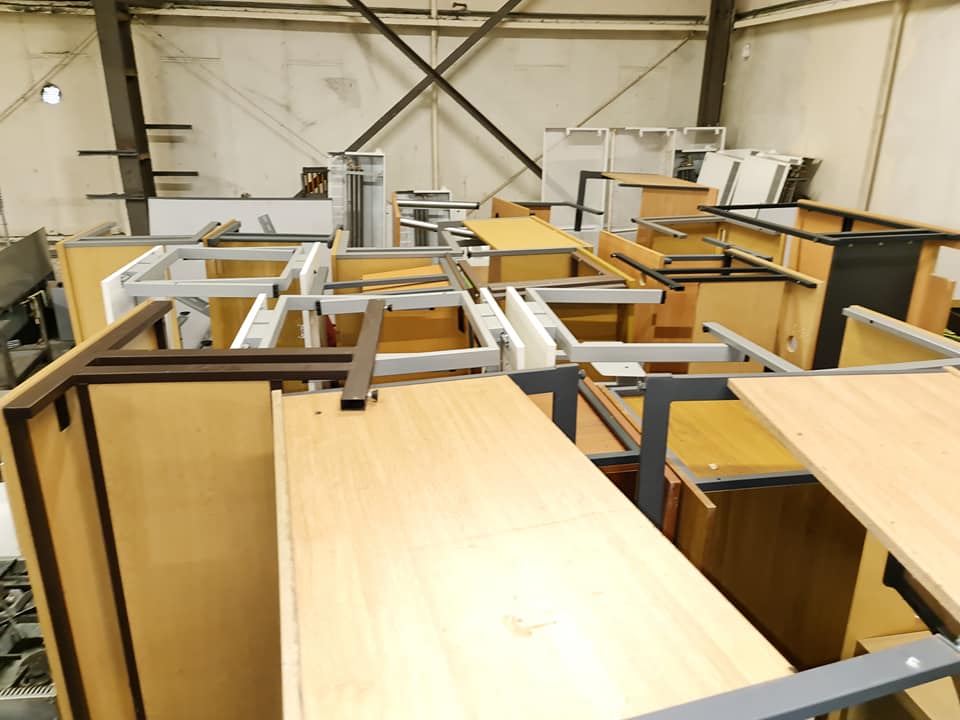 Ministry of Furniture offer a furniture recycling service to all our customers. We offer prices per item and can also offer discounts for bulk requests. Achieve cost efficiencies and strengthen your environmental credentials too.
For further information on our removal and remanufacturing services please contact sales@ministryoffurniture.co.uk or click here to view our range of home office furniture.