The new Abbey Primary school development is built on the former Dwr-Y-Felin Lower Comprehensive School and has replaced the former Abbey Primary School which was split across three sites.
The new school boasts an inspirational learning environment which has improved learning and teaching for all. The design has provided learning environments that facilitate a variety of teaching models which are responsive to the diverse needs of all pupils.
Learning spaces throughout the school are helping develop pupil's personal, learning and thinking skills by providing opportunities for independent enquiry, creative thinking, reflective learning, team working and self-management. Breakout areas and larger open spaces will facilitate a flexible approach involving hands-on learning, demonstrations and presentations.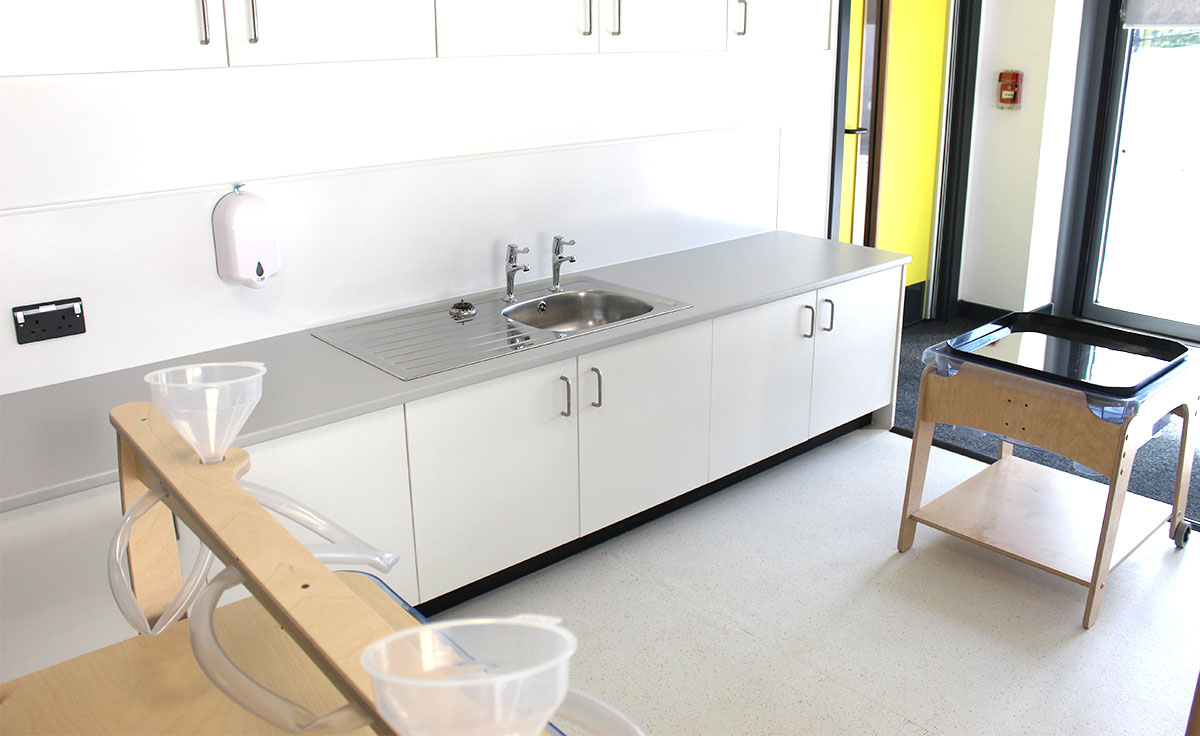 We were appointed by BAM Construction to provide fitted and loose furniture throughout the new building. We were also working directly with the school to provide further loose school furniture. Our 'Vector' fitted furniture and 'Agilis' slab end touchdown tables are designed and manufactured by the Ministry team in South Wales.
Working closely with BAM Construction, Neath Port Talbot County Borough Council and the school's project team we provided space planning, product specification, samples, showroom demonstrations, engagement meetings and advice on fabrics and finish choices.
It's so lovely to see staff and pupils enjoying the new school.