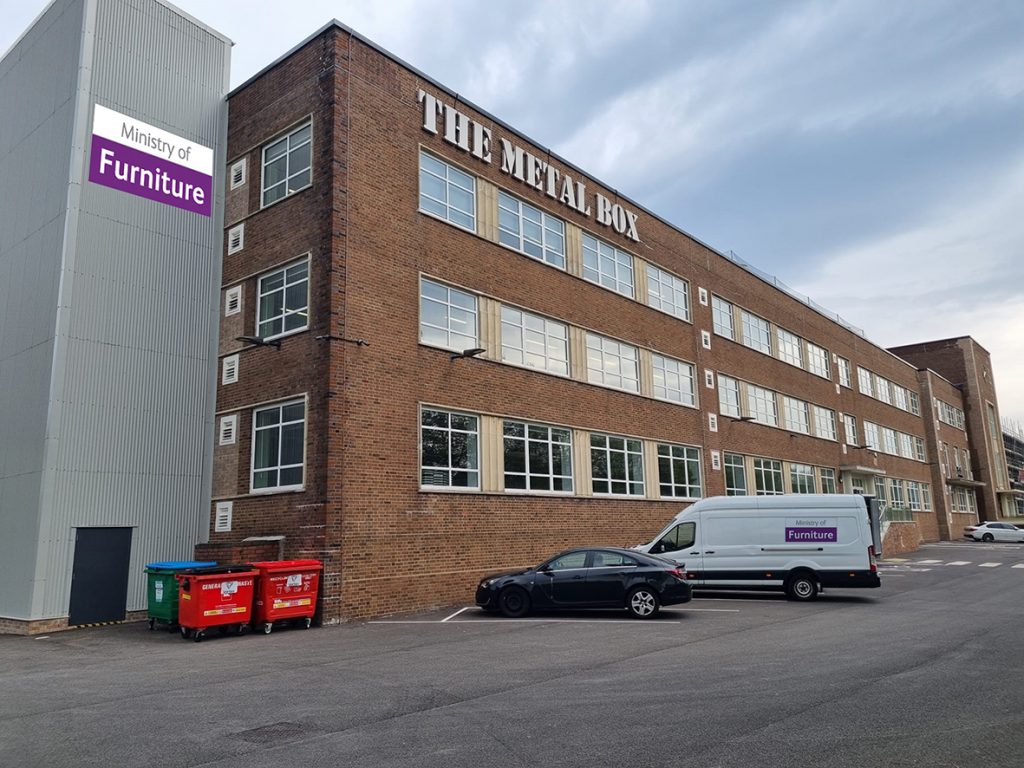 Here at Ministry of Furniture, we are delighted to have officially moved into a new, much larger, headquarters as we seek more space and room for further expansion, including the creation of new jobs.
We have now fully relocated into new premises in Milland Road Industrial Estate, Neath, known locally as the Metal Box Factory, an iconic and historic building.
We have taken almost 8,000 sq ft of space over two floors initially, on long-term lease from Neath Port Talbot Council, which will be used for offices and a showroom. We have plans to take a further 40,000 sq ft of manufacturing space in the future, supporting further expansion and up to 100 new jobs in the next three years.
The move does not impact our manufacturing factory, based in Ystalyfera in the Swansea Valley, but it does mean that we can integrate a number of showrooms featuring our best work and designs into the larger space we will now operate from.
Some 30 of our office-based staff including our teams of designers and fitters have moved from our old headquarters in Ministry House, Baglan. Mirroring what we have helped many of our clients achieve since the pandemic, we have embraced a hybrid, flexible working model whereby our people will have a choice of desks or a range of different working environments to choose from.
We have complemented the move by also investing in a new state-of-the-art communications VOIP-based system, a new customer relationship management (CRM) system, being built to bespoke specifications, and a new range of furniture and fittings.
Graham Hirst, our Managing Director, said:
"This move to what is an iconic building in the area represents a pivotal moment in the company's history as we eye a bright future based around further developing the business and expanding our offering around some of the remarkably talented people we have. Our new headquarters represents the perfect space for a company like ours, allowing us the room and flexibility to create and showcase our work in many forms. We look forward to welcoming visitors to the new premises and literally showing them what we can offer."