The fight to prevent the spread of Covid-19
Discussions and preparations are now being held to get UK businesses back to work over the next few weeks. Workplaces and Businesses are now having to take into consideration processes to ensure their work environment and office spaces are safe for staff and visiting members of the public.
Our team at Ministry of Furniture and Ministry Graphics have designed and manufactured bespoke protection screen systems suitable for all workplaces.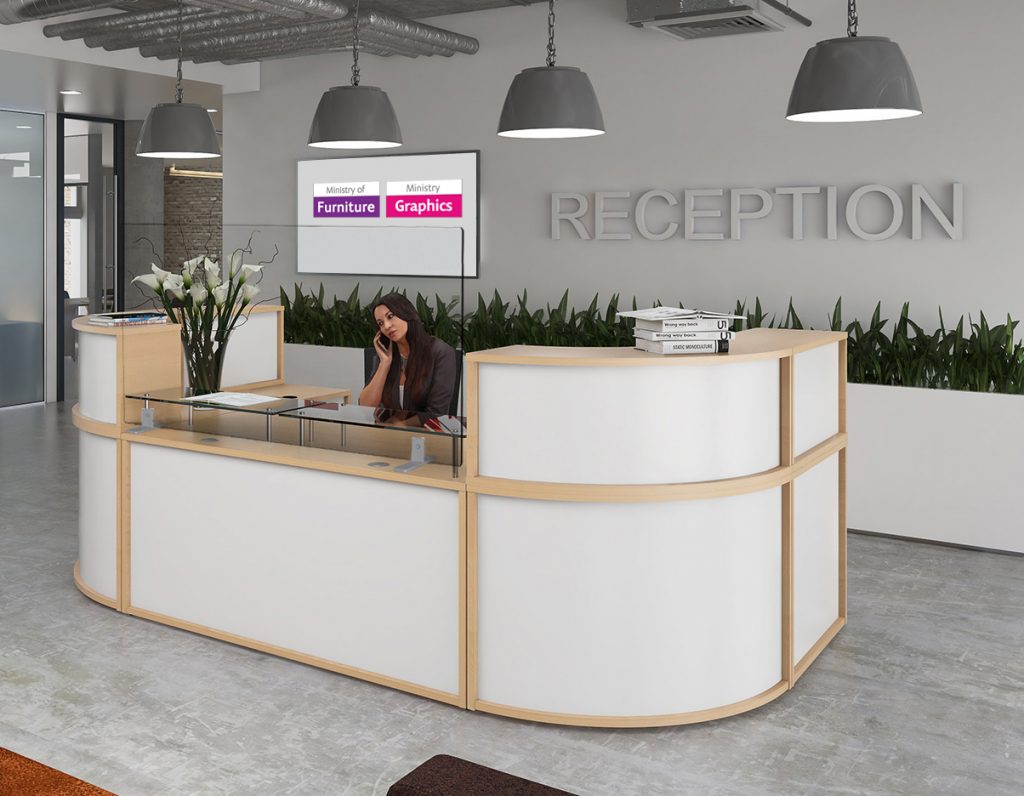 Our bespoke protective screen technology is being specifically designed for:
Healthcare facilities – Hospitals, Doctors Surgeries, Dental Practices etc
Reception areas – for all businesses
Supermarkets, stores and local shops
The Hospitality Industry
Offices and Call Centres
Private interview and Consultation rooms
Any businesses liaising with the general public