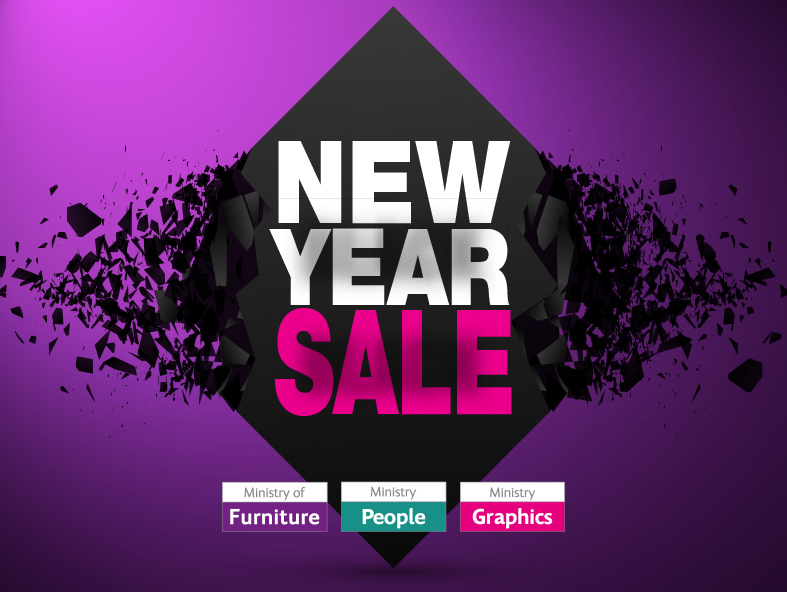 SALE OFFER 1
Our Graphics department are offering a fantastic
10% OFF full vehicle wraps and wall wraps for all orders place before 26th February 2021*. (*This offer is subject to availability).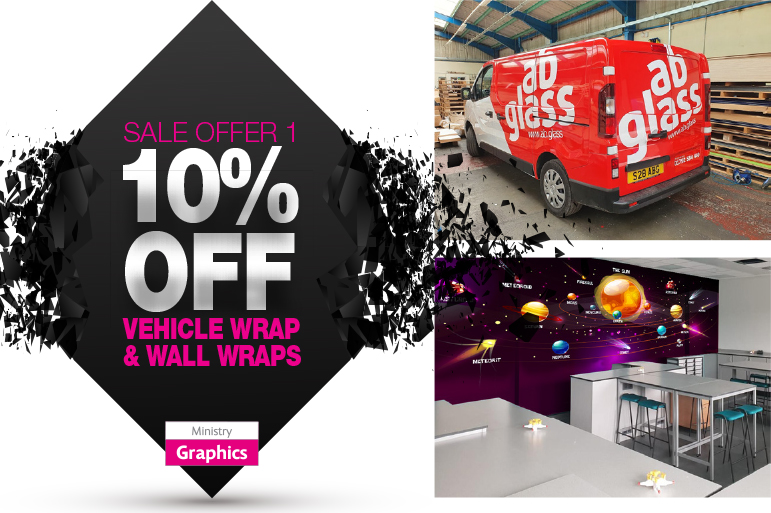 You can either provide your own artwork or our team of graphic designers can create your required design.
Vehicle graphics are an effective way of promoting your business and services, also provides a professional image to your business.
Wall wraps are increasingly popular in educational facilities, business offices and visitor / public areas. Our vinyl wall wraps can include education walls, fun illustrations to brighten up corridors, stairwells, classrooms, libraries etc, company branding logos, team building quotes and bright, wayfinding or informative graphics for visitor/public buildings.
SALE OFFER 2
Ministry of Furniture are offering a BUY ONE GET ONE FREE on CLASSROOM FURNITURE…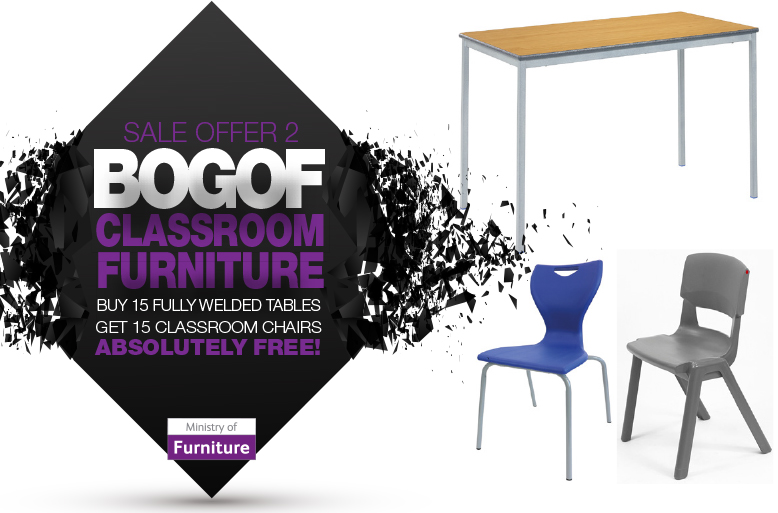 Ministry of Furniture are South Wales' leading contract furniture providers and manufacturers for all educational facilities. We also provide a professional interior design and space planning service, transforming our years of experience and knowledge to meet all customers requirements.
Buy 15 fully welded Campus tables (1200mm x 600mm) with ABS edge, available in blue or grey tops, size marks 5 or 6 and get 15 EN or Postura+ classroom chairs, available in blue or grey – ABSOLUTELY FREE!
To receive this amazing offer – order your tables before 26th February 2021* quoting BOGOFJAN21. (Delivered and invoiced by 31st March 2021). *Offer only available on orders for delivery on or before 31st March 2021.
Follow this link to the offer … https://www.ministryoffurniture.com/education/model/17535/x15-campus-fully-welded-tables-and-x15-chairs
SALE OFFER 3
FREE Impact roller banner from Ministry Graphics, with every order over £400, placed before 31st January 2021.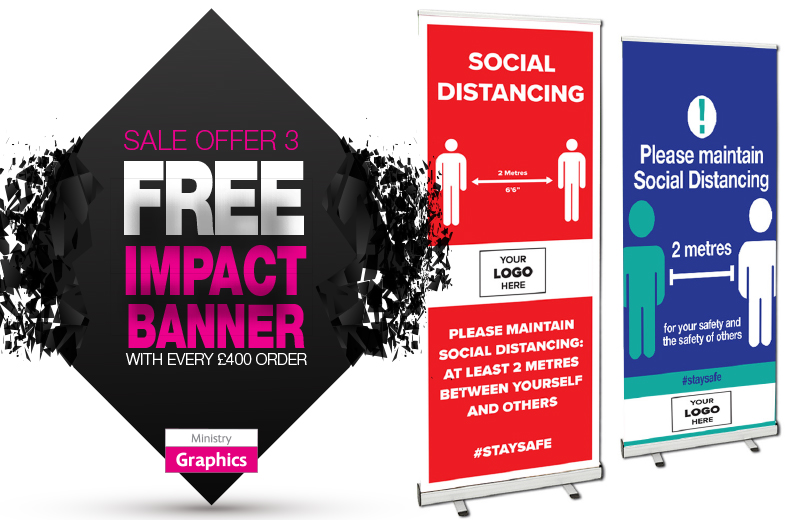 Follow this link for full offer details… https://www.ministryoffurniture.com/education/model/17534/impact-banner-ministry-designed-graphics
---
If you are interested in any of these exclusive offers or require further information, please call our sales team on 01639 812382 or email sales@ministryoffurniture.com.
---
Terms and Conditions
Offer available on 1200 x 600mm Campus fully welded tables with ABS edge with blue or grey tops and light grey frames (size mark 5 or 6) and EN or Postura Chairs (size mark 5or 6) in blue or grey.
Discount cannot be used in tandem with other promotions, past or future.
Value of qualifying order excludes any applied value for delivery, installation and is exclusive of VAT ONLY.
Offer only available on products and colour variations detailed.
15 free EN or Postura chairs offer available with orders of 15 x Campus fully welded tables 1200mm x 600mm ONLY in both size mark 5 (710mm height) and size mark 6 (760mm height).
All qualifying prices are subject to stock availability of products and prevailing lead times at time of order.
Ministry of Furniture will confirm the order qualifies under the terms of this promotion.
Ministry of Furniture takes no responsibility for any errors or omissions that may appear in this offer.
Ministry of Furniture standard terms and conditions apply.