Constructionline is a Government-run scheme, which collects, assesses, and monitors your company's capabilities and operational processes. It is the largest pre-qualification database in the UK and the UK's leading procurement and supply chain management service.
Having already passed the Bronze and Silver assessments, Ministry of Furniture were awarded the Gold membership in August 2020. The enhanced assessment surpasses PAS 91, and validates the company's environmental and quality management, financial standing, health and safety procedures, capabilities, and many other processes.
Our renewed certificate was issued on 22nd April 2021 and certifies that we have met pre-qualification requirements appropriate to public and private sector procurement.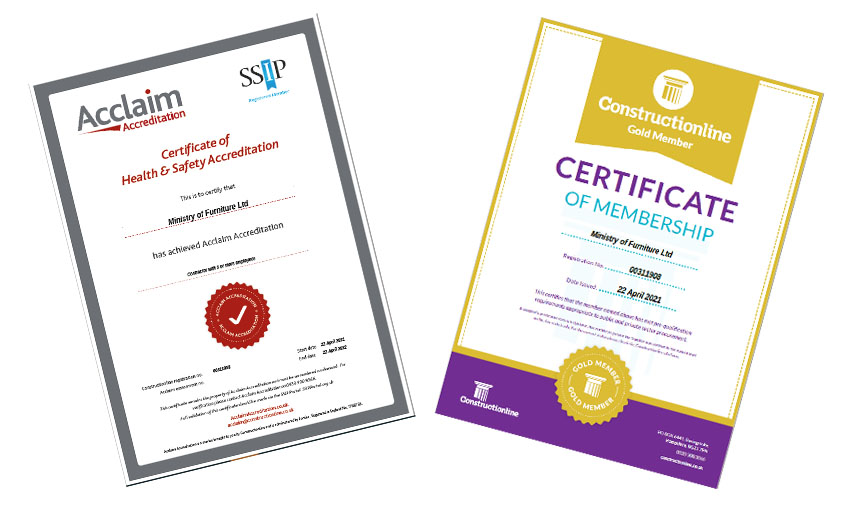 Acclaim Accreditation specialises in the award of SSIP (Safety Schemes in Procurement) certification and is the go-to provider for over 3,000 organisations. The scheme is backed, and quality assured by Supplier Assessment Services Ltd.
Ministry of Furniture were awarded this accreditation after a thorough assessment of our Health and Safety documentation, processes, and work activities – giving our customers assurance of our company's systems. We have now renewed our accreditation until April 2022.