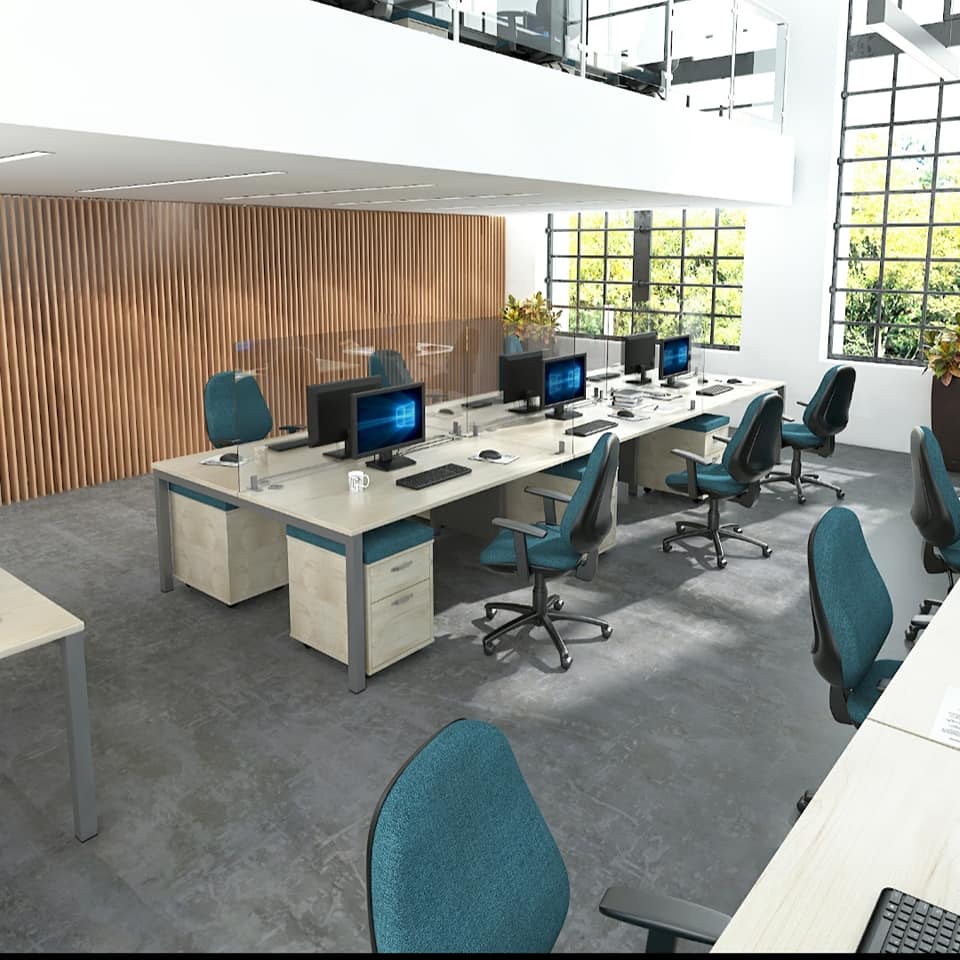 We are delighted to have now unveiled our new range of workplace shielding products to support the country's safe return to work, following support from Lloyds Bank.
Protection will be a major consideration when the people start returning to the workplace, and our new range aims to provide a simple solution to help keep workers and members of the public safe.
As such, amid the coronavirus outbreak, our different businesses have been exploring how they can use their existing design and manufacturing capabilities to provide products that will support efforts against COVID-19.
Cash flow support through a six-figure invoice finance facility from Lloyds Bank has enabled Ministry of Furniture and Ministry Graphics to develop and launch a new 'Protekt' range of acrylic protection screens for shops and workplaces.
The line includes semi-permanent screens that can be fixed to tables or desks to create barriers between workstations, free-standing protection screens and clip-on screens that can be added to existing desk partitions, all designed to help create safer environments for those re-entering workplaces following the COVID-19 lockdown.
As a business, we're highly socially motivated, and throughout the crisis have always kept the bigger picture in mind. We are always looking at how we can use the skills and resources we have in our businesses to produce things that are of use in these difficult times.
Our graphics team was already working with acrylic, and it's been the natural step to apply this capability to face shields, hospital screens and now these solutions. The support from the team at Lloyds Bank meant we could be in a position to invest in this new product line. We now have our eyes firmly set on the future.