Ministry of Furniture, the company which emerged from Remploy Furniture in 2014, has expanded its offering by making a major six figure investment in Sign and Print Systems, a print and design company based in the Swansea Valley, which previously traded as BOW Design.
Sign and Print Systems will rebrand as Ministry Graphics and operate as a subsidiary of Ministry of Furniture, which now holds a major stake in the business. The two businesses will share resources and premises both at the company's head office on Baglan Energy Park, near Swansea, and in Ystalyfera in the Swansea Valley where the two companies operated from adjacent units prior to the deal.
Ministry Graphics will continue to be run by Matthew Anderson, the former managing director of Sign and Print Systems, who himself acquired the company in September 2017. Anderson remains a shareholder in Ministry Graphics and will be responsible for driving the company forward.
The two companies complement each other in terms of their offerings with modern Workplace, Education and Leisure space schemes increasingly requiring high quality design and print work; equally, many of Sign and Print Systems' clients can now benefit from Ministry of Furniture's interior design and project management expertise.
Sign and Print Systems has invested heavily in new equipment in recent years including acquiring a Roland DG TrueVIS VG-640, a laminator and a CNC router, meaning Ministry Graphics will now be able to offer a bespoke, cutting-edge printing service.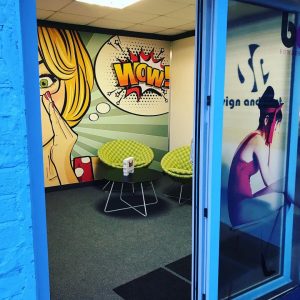 Both companies also have lucrative client bases. Ministry of Furniture, which turns over some £5 million, works with a wide range of high-profile clients across the UK. Sign and Print Systems also works with a number of blue-chip clients nationally.

Matthew Anderson said:
"The two companies complement each other perfectly. Ministry of Furniture is cutting edge in terms of the learning space and workplace solutions it creates and we can complement that perfectly. Equally, this gives us a solid platform from which to continue to grow the business significantly.
With the equipment and print capacity we have and the support of our new investor, it is natural to go after large accounts all over the UK. I am a qualified graphic designer and I look forward to working with a much bigger team of designers now to generate the type of innovate solutions customers want."
Graham Hirst, managing director, Ministry of Furniture said:
"This is our first acquisition at what is an exciting time for the company. We have grown steadily since our launch and we are delighted to have reached the £5 million turnover mark in our fifth year of operation. That gives us a fantastic base from which to further expand our offering and this deal does exactly that.
We were already working closely with this company and we can now offer its innovative solutions and high spec offering to a much wider client base, at the same time complementing our existing portfolio. Both our workplace and education offerings will benefit from this company being part of our portfolio."
—– ENDS —–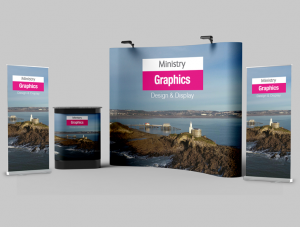 Contact
Wyn Jenkins – Seren Global Media
01792 293333
wyn.jenkins@serenglobalmedia.com
Notes for Editors
Sign and Print Systems is a bespoke printer and design company based in Swansea previously trading as BOW Design. The company specialises in signage, print and CNC router manufacturing for numerous businesses and organisations across Wales.
Ministry of Furniture emerged from Remploy Furniture in 2014. Its people are experts with unrivalled levels of experience in working in the Contract and Educational Furniture Sectors.
The company designs and furnishes amazing places for people to work, learn and play. Its staff are literate in the very latest space design and BIM modelling software and can provide full project management support. It has also recently expanded into an additional 10,000 sq ft remanufacturing, assembly and distribution facility – complementing our already established 4500 sq ft corporate offices and showroom.
Ministry of Furniture is also the only company with access to the full back catalogue of Remploy Furniture products and it is contracted by UK government to act as official adviser for product concerns relating to legacy Remploy Furniture items.
Ministry of Furniture is also proud to be a framework supplier for The National Procurement Service (NPS) for Wales which has been set up to enable the Welsh public sector to collaborate more closely in procuring goods and services.
The company prides itself on its positive approach to working with people with barriers to work. To that effect, it is proud to say that it has been given the "Disability Confident Employer" Award by Jobs Centre Wales for our work in this area Ministry of Furniture is a member of Social Firms Wales. '